‹ Back to Our Services
Coachella Valley AC Maintenance
Why Scheduling Your Annual Maintenance is Smart
Similar to how we change our oil, brakes, rotate our tires and occasionally do other vehicle maintenance, we need to maintain our air conditioning units. Your air conditioning unit is one of the only things in your home or business with moving parts that needs yearly upkeep. At Earl's Air Conditioning, our Coachella Valley AC maintenance team recommends a minimum of one maintenance review per year. Ideally, though, you should have one before summer and one at the end of summer.
Parts warranty
NATE certified technicians
Locally focused business
Over 30 years serving the Coachella Valley
We service the largest units in the valley
Financing is available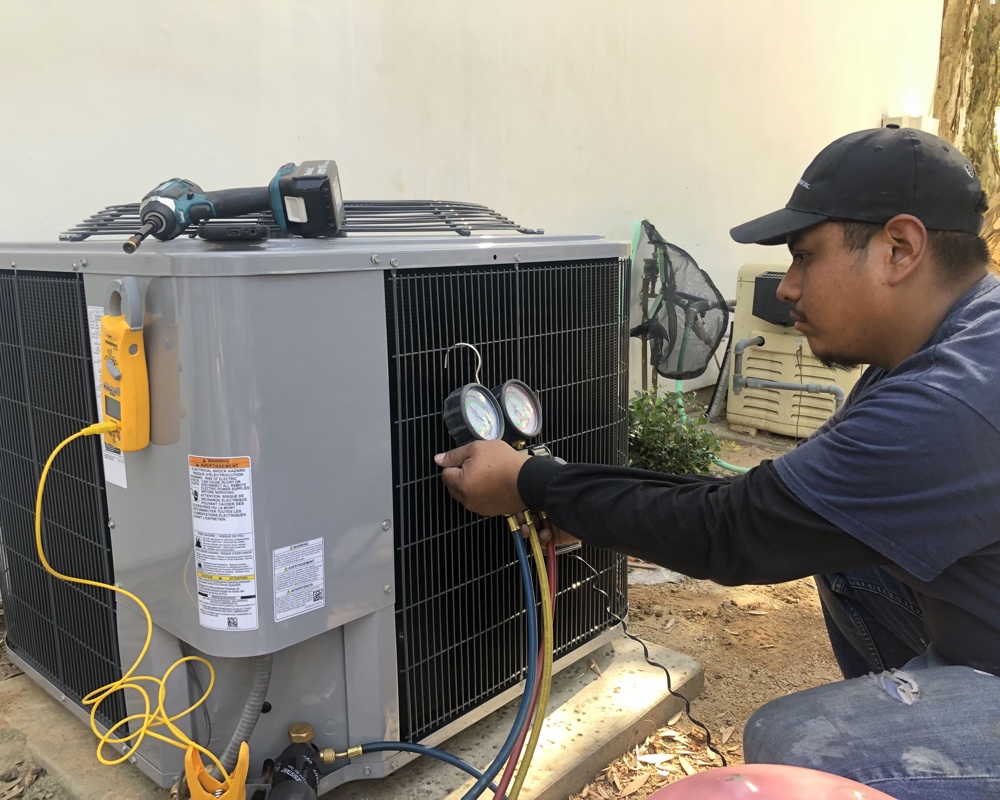 ---
Benefits of AC Maintenance in the Coachella Valley
Longer Lifespan
Prevent an early death of your system by properly maintaining it. It is worth the investment!
Energy Efficient
Your unit will be able to blow air easily with less dust and debris in the system.
Environmentally Friendly
Prevent environmentally harmful Freon from leaking into the atmosphere by stopping them before they happen.
Indoor Air Quality
As part of your Coachella Valley HVAC maintenance service call, we clean your system and change all filters, making indoor air quality more pollutant-free.
Fewer Repairs
Beat the problem before it happens by taking the time to schedule AC maintenance with our Coachella Valley AC maintenance team. A maintained system is a reliable one.
Resale Value
Your air conditioning unit is part of your home. Take care of it like you would take care of the rest of your house and it will take care of you.
Schedule Your Yearly AC Maintenance in the Coachella Valley Today!